Conference Venue
The Conference will be held at the The Waterfront Beach Resort, A Hilton Hotel in Huntington Beach, CA.
21100 Pacific Coast Highway Huntington Beach, CA 92648 (
Map
) | Tel: 714.845.8000

Room reservation is currently open. The Waterfront Beach Resort has a discounted block of rooms reserved for the meeting, but they are available on a first-come first-served basis and will sell out quickly. To make sure you are able to get the best rate, we recommend booking early.
RESERVE YOUR ROOM HERE
You can reserve your room directly:
Clicking the link on the right which will take you directly to the reservation portal
Calling the hotel at 714.845.8000 and mentioning the group code:LEARNING-MEMORY18 to get the special discounted rate of $289/night.
Note: The program will be a full five day program with plenary and highlighted talks happening on all five days. We strongly recommend arriving on April 17th and departing on April 23rd.
Note that the hotel will extend the conference rate three days before and three days after the conference to allow for more extended vacation stays.
Staying at the conference hotel is highly recommended as a number of activities are planned at the hotel. Hotels in the area book out very quickly especially during this time of year, so please do not wait until the last minute to book travel and housing.
Experience So Cal lifestyle upon arrival.
The Waterfront Beach Resort, a Hilton Hotel is located on the picturesque coastline of Southern California, in the heart of Surf City USA™ in Huntington Beach California. A captivating coastal oasis, with stylish accommodations, this AAA four-diamond rated Hilton hotel and resort is a premier destination for discerning travelers.
Centrally located in the heart of Southern California, there are many major attractions nearby, including Disneyland, Disney's Grand California Adventure, Knott's Berry Farm, the Aquarium of the Pacific, and neighboring Laguna and Newport Beach.
After each day of networking and scientific exchange at the resort's world-class conference venue, experience coastal sunsets from your room balcony, enjoy an afternoon snack or a drink in the poolside patio with its flickering fire pit, intoxicating ocean views and live entertainment, and fall asleep to the sound of crashing waves.
Whether it be surf lessons, bike rides on the boardwalk, beach volleyball, or s'mores over a bonfire at sunset, The Waterfront Resort delivers the ultimate So Cal lifestyle.
Amenities
21,000 sq. ft. premier conferencing facility
Ocean views and private balconies
Pet-friendly
On-site restaurants
Heated pool and whirlpool with ocean views
Fitness center
Bike Rentals
WiFi and wired connectivity
Complimentary Laundry Facility
Valet Parking
Proximity to numerous attractions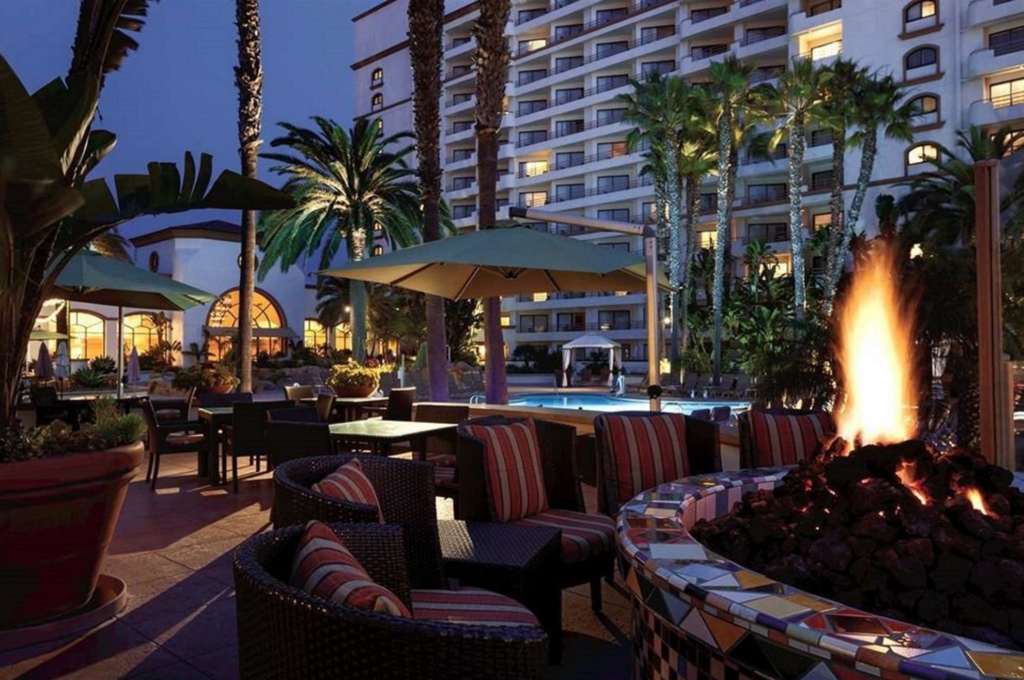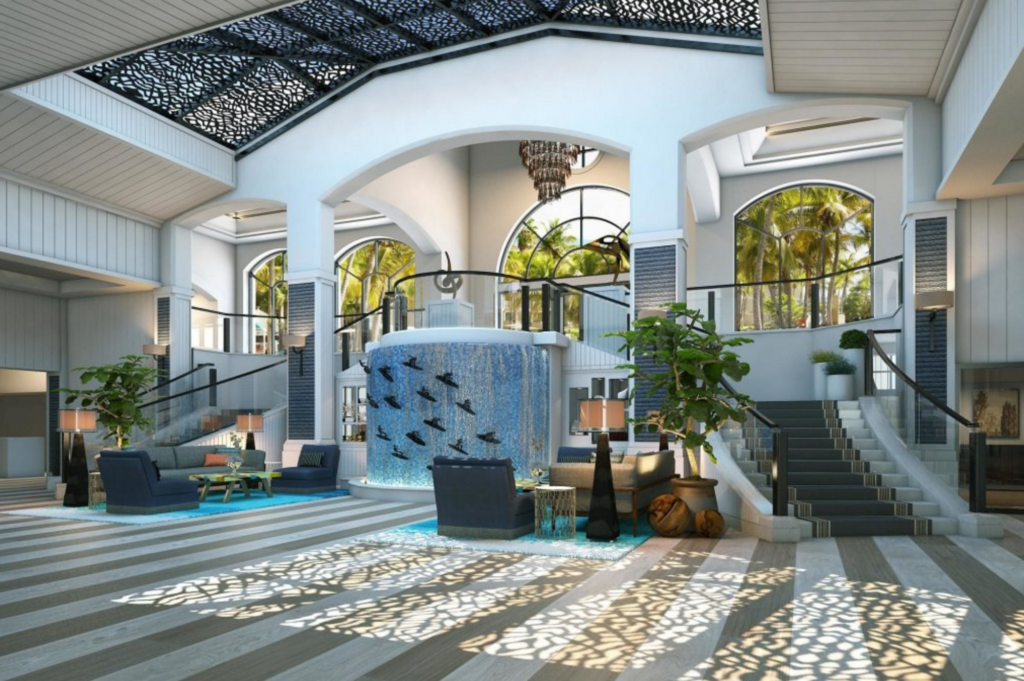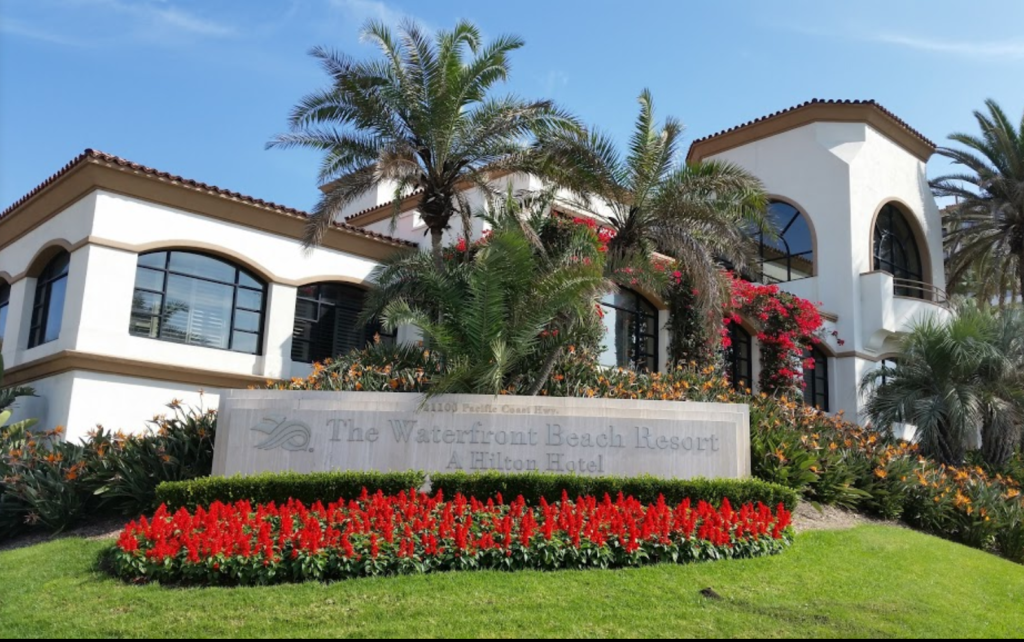 Getting to Orange County By Air
There are several airports in close proximity. All of them are within driving distance although driving times will vary according to traffic. Transportation from any of these airports can be pre-arranged by Super Shuttle, or OCAirportTaxi. Ride services such as Uber and Lyft provide additional convenient options. Car rental is another option which may offer more freedom to explore Southern California during your visit.
We have partnered with United Airlines to offer travel discounts to the conference.
Click here  and enter the code: ZYZ4440450 to take advantage of this special offer. You may also call the United Meeting Reservation Desk at 800-426-1122 Mon-Fri 8am-10pm ET and Sat/Sun 8am-6pm.
The code is valid for travel to John Wayne Airport (SNA) and Los Angeles International Airport (LAX).
Questions? Email us at memory@uci.edu

John Wayne Airport/Orange Country (SNA)
Address: 18601 Airport Way, Santa Ana, CA 92707
This is the closest and most convenient airport located just 20 minutes from the conference venue. SNA is a small airport and has very rapid service so it is ideal for regional travel. However, due to its size it's often difficult to find direct international flights into it.
Fun fact: A statue of John Wayne, the airport's namesake, welcomes passengers in the arrivals area on the lower level. The airport was named after the actor who lived in Newport Beach until he passed away in 1979.

Long Beach Airport (LGB)
Address: 4100 Donald Douglas Dr, Long Beach, CA 90808
LGB is another convenient airport that is only 25 minutes away from the conference venue. LGB has one terminal in Streamline Moderne style that is a historical landmark and was renovated in early 2013. It is also a small airport so it may be difficult to find direct flights, however, it is the West Coast hub for JetBlue.

Los Angeles Airport (LAX)
Address: 1 World Way, Los Angeles, CA 90045
This is the major international hub in Southern California, and you will not have a shortage of direct routes from Europe and Asia that fly in and out of LAX. It is about 45 minutes away from the conference venue, although it can take considerably longer depending on traffic in the LA area especially during the commute times (7-10am and 4-8pm). Please plan accordingly.